HOW TO COMPOSE A SIMPLE CONVERSATION BY IGNATIUS SEPTO PRAMESWORO
HOW TO COMPOSE
A SIMPLE CONVERSATION
BY IGNATIUS SEPTO PRAMESWORO
There are some steps to compose a composition:
My group has to decide a topic.
We try to find a title.
We make a composition.
We submit the composition to Mr. Septo.
Mr. Septo will check the composition.
We must ask Mr. Septo's time for having a consultation. Or
Mr. Septo then returns the composition.
The students have to revise it by reading the checked paper.
The process of submission and check the composition can be 3 times or more.
The students upload to YouTube. Try to find the ways to upload your conversation Youtube.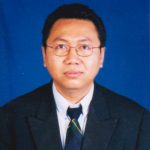 About Ignatius Septo Pramesworo

Twitter •