20 Perusahaan menerima Penghargaan Terbaik Indonesia di bidang Human Capital – 2017 oleh Don Sadana
20 Perusahaan menerima Penghargaan Terbaik Indonesia di bidang Human Capital – 2017

oleh Don Sadana
Setelah melalui seleksi panjang, akhirnya  20 Perusahaan Terbaik di Indonesia dalam praktik pengembangan Human Capital berhasil meraih Penghargaan Bergengsi dalam ajang Indonesia Human Capital Award ( IHCA) -III 2017, yang berlangsung di Aula Tridharma, Kantor Kementerian Ketenagakerjaan Republik Indonesia  ( Kemnaker RI), Jakarta, Jumat, 28 April 2017.
Sehubungan dengan pertumbuhan ekonomi yang diprediksi pada tahun 2030 Indonesia akan menduduki posisi ke 7 sebagai negara dengan ekonomi terbesar, maka dimungkinkan Indonesia membutuhkan 113 juta tenaga ahli yang siap bersaing di dunia global. Dengan ini, Economic Review kembali mengambil inisiatif untuk menyediakan wahana pembelajaran dan kompetisi bagi praktisi dan organisasi Human Capital (HC) dalam menyuguhkan dan menampilkan praktek-prkatek terbaiknya.
Setelah tahun lalu Economic Review sukses menghelat Indonesia Human Capital Award (IHCA-II-2016), maka tahun ini Economic Review kembali menggelar acara IHCA III di tahun 2017, yang terselenggara bekerja sama dengan Kementerian Ketenagakerjaan Republik Indonesia (Kemnaker RI), Indonesia Human Resources Institute (IndHRI), IPMI International Business School, NBO Group, Thomas International, Indonesia Asia Institute, dan Ideku Group.  Ajang ini merupakan penghargaan tertinggi yang diberikan kepada Perusahaan-perusahaan di Indonesia yang telah menerapkan praktik Manajemen Human Capital guna memenangkan persaingan bisnis organisasi serta meningkatkan Human Capital Index secara agregat.
Penghargaan Indonesia Human Capital III- 2017 diserahkan oleh Menteri Ketenagakerjaan RI pada  hari Jumat, 28 April 2017, bertempat di Ruang Tridharma, lt. 1,5 – Gedung A Kementerian Ketenagakerjaan RI, Jl. Jend. Gatot Subroto kav. 51, Jakarta Selatan. Acara diawali dengan pelaksanaan Panel Discussion "Human Capital -III- Se-Indonesia" dengan mengangkat  tema "Human Capital Readiness towards 2020 Challenges (Membangun Human Capital Indonesia yang siap menyongsong tantangan 2020)" ujar Pendiri sekaligus Pemimpin Umum Economic Review RAy. Hj. Irlisa Rachmadiana,S.Sn,MM.
IHCA adalah ajang kompetisi terbuka yang dapat diikuti perusahaan-perusahaan di Indonesia dan para Penerima IHCA III- 2017 adalah Perusahaan Pemerintah BUMN, Anak Perusahaan BUMN, BUMD, Swasta yang telah menjalani beberapa tahapan seleksi penjurian melalui tatap muka, mengisi kuesioner, melakukan presentasi dan wawancara langsung dengan seluruh juri. Tim Juri juga menilai dari beberapa aspek utama seperti :
Company Overview at glance
Business Achievement 2016            
Human Capital Architecture & Strategy                                            
Talent Acquisition                     
Organization Development                    
Learning & Development                    
Career Management & Succesion Planning                   
Performance Management                    
Remuneration                 
Employee Engagement & Employee Relations
Industrial Relations                    
Human Capital Adm & Information Mgt System                    
Aspek-aspek penilaian penjurian tersebut adalah untuk mendorong praktik Manajemen Human Capital terbaik di masing-masing kelompok industri dalam berkontribusi meningkatkan kualitas dan daya saing SDM dalam kegiatan bisnis baik barang dan jasa.
"Secara global ini juga ditujukan untuk mempertemukan gagasan para Best Practice Human Capital Organization dari perusahaan – perusahaan terkemuka di dunia terhadap pengembangan SDM nya lewat penerapan Strategic Human Capital," terang Ketua Dewan Juri DR. Ir. Yunus Triyonggo, MM, CAHRI – Ketua Umum Indonesia Human Resources Institute (IndHRI).
Adapun juri-juri yang menilai dalam kompetisi IHCA-III- 2017 terdiri dari:
Ketua Dewan Juri
DR. Ir. Yunus Triyonggo, MM, CAHRI – Ketua Umum Indonesia HR Institute (IndHRI)
Anggota Dewan Juri
Hj.Nana Irlisa R,SSn,MM              – Founder & CEO Economic Review,Indonesia-Asia Institute
Ir.Irina Mildawani,MT,PhD   – Wakil Pemred Economic Review
Ir.Ade Suryanti,MM                 – Wakil Rektor Sumber Daya – Universitas Trilogi
Bambang Gunawan,MBA    – Director of Executive Education IPMI International Business School
Retno Dwiyanti,SH,MM             – Practioner HR & Lecturer IPMI International Business School
DR.Stefanus M.S. Sadana,Drs,MSi – Peneliti,Dosen,Trainer HC Perbanas Institute
Ir. Tri Junarso              – Author,CEO PT.Wisesa Latih Indonesia- HC Manag.System
Susanna Hartawan                    – Managing Partner NBO Group
Drs. Is Nugroho, MHRM   – Ketua Dewan Pakar Indonesia HR Institute (IndHRI)
Ir. Sapta Putra Yadi,MHRM – President & CEO KNOCO Indonesia
Putri Guenantine,MPSi   – VP People Management Thomas International
Nanang Supriyadi,SIP – Senior Consultant SAP HC Management Astra Group
R. Budi Utomo, RLA, CB – Director, Senior Consultant PQI Consultant
"Para penerima penghargaan ini merupakan perusahaan-perusahaan yang telah mampu meningkatkan daya saing Human Capital nya sebagai Leverage Performance organisasi di bidang Strategic Human Capital Development, Talent Acquisition, Talent Management, People Development, Performance Management, Employee Engagement, Industrial/Employee Relations, dan Technology Proponent.  Kami harapkan penyelenggaraan IHCA ini akan menjadi indikator keberhasilan Perusahaan dan kebanggaan bagi organisasi yang bersangkutan sehingga dapat mendukung pertumbuhan bisnis yang berkesinambungan," lanjut DR. Ir. Yunus Triyonggo, MM, CAHRI – Ketua Umum Indonesia Human  Resources Institute (IndHRI) selaku Ketua Dewan Juri IHCA 2017.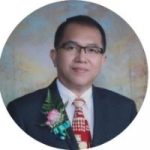 About Stefanus M. Sri Sadana
Dosen, peneliti, trainer & konsultan manajemen Sumber Daya Manusia di Perbanas Institute. Saat ini sedang menyelesaikan program doktor (estimasi 2014) Administrasi Bisnis, Magister sains (2000) program Administration and Human Resources Development keduanya dari Universitas Indonesia dan doktorandus dari Universitas Gadjah Mada. Selama di Perbanas (1991-sekarang) pernah menjabat sebagai Pembantu Ketua bidang Information dan Teknologi, Quality Assurance Analyst, Direktur Center for Human Resources Organization and Management Studies (cHRome Development), dan dosen Magister Management di Perbanas Business School. Minat dan fokus pada human capital development (kompetensi dan Talent management) , hubungan kepegawaian (labor relations), manajemen berbasis kompetensi, dan ICT.