Evaluasi Riset Kualitatif
Metode kualitatif digunakan dalam lintas disiplin, untuk mempelajari pemaknaan yang dilakukan oleh manusia dalam perannya di dunia nyata, mengungkapkan pandangan dan perspektif mereka, mengenali kondisi kontekstual yang signifikan, menemukan atau mendapatkan tambahan wawasan mengenai konsep perilaku dan sosial, serta mengakui kontribusi berbagai perspektif teoritis dalam metode ini.
Dalam mengevaluasi riset kualitatif, ada beberapa prinsip yang perlu diperhatikan.
Wu, Yelena P., Deborah Thompson, Karen J. Aroian, Elizabeth L. Mcquaid, and Janet A. Deatrick. "Commentary: Writing and Evaluating Qualitative Research Reports." Journal of Pediatric Psychology 41, no. 5 (2016): 493–505.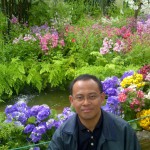 About Adi Susilo Jahja

Twitter •