Kerangka 5 P dalam riset mixed method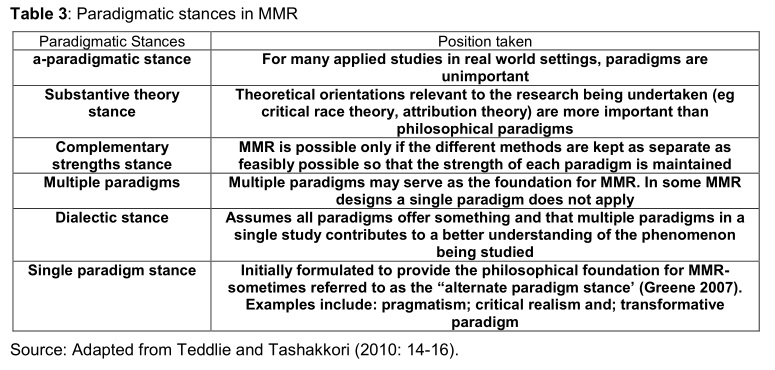 Riset mixed method (MM) semakin berkembang penggunaannya belakangan ini. Menuturut Creswell & Clark (2007) riset MM merupakan desain riset yang memiliki asumsi filsafat sebagaimana halnya dengan metode riset yang lain. Sebagai metodologi, mengandung asumsi filsafat yang memberi arah pada kegiatan pengumpulan dan analisa data serta menggabungka data kuantitatif dan kualitatif baik dalam satu penelitian maupun rangkaian penelitian. Dasar pemikirannya adalah bahwa kombinasi penggunaan data kualitatif dan kuantitatif akan memberikan pemahaman yang lebi baik ketimbang satu pendekatan saja.
Diakui ada berbagai kontroversi/krissis/tantangan terhadap riset MM. Berikut ini pedoman dalam merespon tantangan-tantangan tersebut.
Kelima P tersebut dapat dikelompokkan ke dalam tiga area:
Dalam menganalisa perkembangan-perkembangan penting, masalah dan prioritas gerakan riset MM, kelima P tersebut dapat dikaitkan dengan berbagai domain sebagai berikut.
Sementara Teddlie and Tashakkori (2010) menunjukkan adanya posisi paradigmatik dalam melakukan riset MM.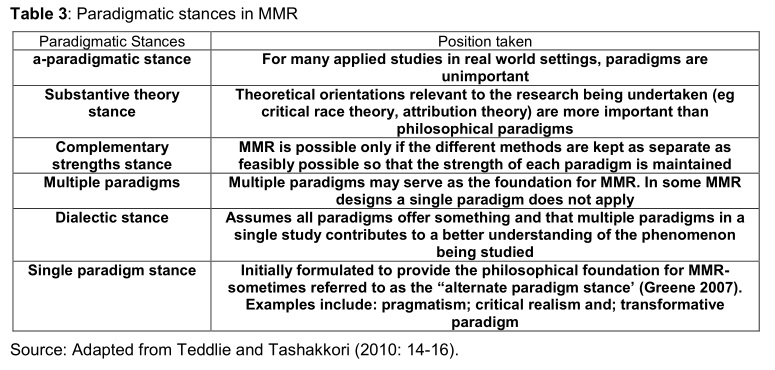 Kesimpulan
Karena sifatnya yang menggabungkan pendekatan kualitatif dan kuantitatif, peneliti MM perlu lebih inovatif dan kreatif dalam membuat laporan penelitiannya. Landasan filsafat dan posisi paradigmatik harus dinyatakan eksplisit sebelum mengemukakan pilihan metodologinya. Dituntut pula kemahiran dan kompetensi dalam menguasai metode kuailtatif dan kuantitatif serta menggabungkan kedua metode tersebut. Kerangka 5P diharapkan dapat menjadi panduan untuk itu.
Roslyn Cameron, "Mixed Methods Research: The Five Ps Framework," Electronic Journal of Business Research Methods 9, no. 2 (2011): 96–108.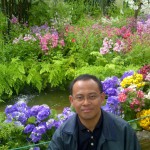 About Adi Susilo Jahja

Twitter •