Pencarian Semantik
klik
Talk to Books adalah alat pencarian semantik  dengan cara memindai  kalimat-kalimat dalam 100.000 volume Google Books. Pencarian semantik didasarkan atas pencarian arti atau makna kata dan kalimat, bukan pencarian berdasarkan kata kunci atau frasa.
Talk to Books baik digunakan untuk mencari buku atau mengumpulkan inspirasi. Boleh juga digunakan menggali gagasan, brainstorming dalam rangka mendapatkan sudut pandang yang baru terhadap suatu topik, atau untuk mendapatkan kutipan menarik dari buku.
WEF. 2018. Google's new tool answers your questions by reading thousands of books.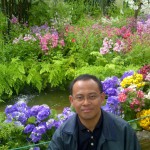 About Adi Susilo Jahja

Twitter •