Sidiq, Amanah, Tabligh & Fathonah
Siddiq (truthfulness):True to yourself, be honest to others, to peace and primarily honest to Allah.
Amanah (trustworthiness): Unbelievable attitude, respect, and honored at the value that trust there is some inherent value which includes the sense of responsibility (piety)
Al-amin- credible: trustworthy and trusting with courtesy and respect (honorable).
Tabligh (advocacy): Convey the truth with a deep feeling of love. The value includes aspects of: the ability to communicate (communication skills ), leadership ( leadership ) expansion and enhancement of the quality of human resources ( human resource development ) and ability to organize( managerial skills ) .
Fathonah (wisdom): Wisdom in the perspective of being Intelligent intellectually, emotionally, and spiritually plus having a great sense of discipline and proactive attitude as well as be able to make wise decision and eventually choosing the best options.
Siddiq
1. I often contemplate about the relationship between men and Allah.
2. I believe that work is a religious obligation.
3. I attend sermons and prayers to enhance my knowledge about Islam.
4. I am able to emphasize Islamic values and ethics in my daily routine
5. I believe that fulfilling Islamic obligation as a priority than making money
6. I put emphasize on my subordinates to adhere with Islamic values in their jobs
Amanah
1. I take accountable to my decision making
2. I treat employees problems fairly
3. I treat each employee's problems as confidential as possible
4. I am fair when giving assessment
5. I recognize my employees qualities
6. I keep personal issues to myself
Tabligh
1. I make time for my subordinates to consult with me at any time.
2. I encourage employees to voice out their opinions to me
3. I have no problems to tell my subordinates what is right and wrong according to Islam
4. I consider myself as someone who is high in patience
5. I believe that I am being honest in my work
6. I am totally forthright delivering message to my subordinates to adhere with Islamic values
Fatanah
1. I consider myself as someone who is professional when making decision
2. I can anticipate problems before it arise
3. I turn to Allah when I cannot solve any problems
4. I will remain patience when facing any situation
5. I always try to find new ways or methods to run the organization better
6. I consider myself as someone who is dynamic in thinking and making decision
Siddiq items number 1-6; Amanah items number 7-12; Tabligh items number 13-18 and Fathanah items number 19-24.
Rahman, Zanariah Abdul, and Ishak Md Shah. "Measuring Islamic spiritual intelligence." Procedia Economics and Finance 31 (2015): 134-139.
bin Mat Zin, Zakaria, and Faridah Hj Hassan. "Attributing Contemporary Leadership Models In Rasulullah (Peace Be Upon Him)." Journal of Islamic Management Studies 1, no. 2 (2018): 35-39.
Kusumastuti, Fitri Anisa, and Yusuf Fuad. "PROFILE OF MATHEMATICS ACHIEVEMENT OF EIGHTH-GRADE STUDENTS BASED ON ISLAMIC SPIRITUAL INTELLIGENCE." MATHEdunesa 3, no. 6 (2017).
SATF: Sidiq/Shidiq/Sidiq, amanah, tabligh, fathonah/fatonah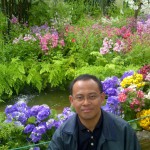 About Adi Susilo Jahja

Twitter •