Skala Likert, tingkat pengukuran dan statistik
Statistik parametrik dapat digunakan denga data Likert, ukuran sampel kecil, varians yang unequal, dan distribusi tidak normal tanpa kekhawatiran akan kesimpulan yang salah. Temuan ini sejalan dengan literatur empiris sepanjang 80 tahun.
Norman, Geoff. "Likert scales, levels of measurement and the "laws" of statistics." Advances in health sciences education 15.5 (2010): 625-632.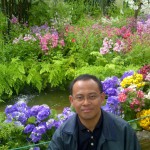 About Adi Susilo Jahja

Twitter •