WHAT DO YOU THINK: A GOOD LECTURER FOR YOU? BY IGNATIUS SEPTO PRAMESWORO
WHAT DO YOU THINK:
A GOOD LECTURER FOR YOU?
BY IGNATIUS SEPTO PRAMESWORO
For a student, a lecturer must be regarded as second parents for having to educate, nurture, teach, and provide knowledge to them. It is only natural for students to honor the lecturer and vice versa.
Lecturers are only human. They also have weaknesses and strengths in presenting the materials. There are some characters and ideas of lecturers in giving materials. What do you think?
So according to some students of mine, there are two types of lecturers. The first is favorite lecturers and the second is hated ones. This time we are going to discuss what kinds of lecturers that most students like when the lecturers present materials. What do you think?
Now this is the time for you to present your ideas in writing about most Perbanas Institute students' ideas related good lecturer when they present the materials in class. You must do some stephs.
STEP 1
Read an article about what a good lecturer first. Then you should make a note and put your ideas. You must make a spider web first and then you to write your outline.
STEP 2
Make 10 questions (statements) by using a Likert Questionnaire from a journal article.
Example 1: You can see and revise from http://www.smcm.edu/mat/wp-content/uploads/sites/73/2015/06/Bullock-2015.pdf
This questionnaire should take no more than 10 minutes and there are no foreseeable risks associated with participation. If you have any questions about this research, you can contact me at (240) 863-4775 or msbullock@smcm.edu. If you have any questions regarding your rights as a participant in this study please contact the chair of the institutional review board at St. Mary's College of Maryland, Anna Han, at irb@smcm.edu, or 131 Goodpaster Hall, Department of Psychology, 18952 E. Fisher Rd., St. Mary's City, MD 20686.
Questionnaires can be returned to the envelope in the teacher work room, and will be collected on _________________. Return of the questionnaire and this sheet will be considered consent to participate in the study. I consent to participation in this study. Please follow the following directions:
Read and answer the question on the attached sheet
Return this packet to the folder in the teacher mailroom by _______________________
By signing below, I consent for my responses to be used in the study entitled "What
Makes a Good Lecturer: Exploring Student and Lecturer Beliefs on Good Teaching"
Thank you and I hope you have great day!
Example 2: Questionnaire evaluating teaching competencies in the university environment. Evaluation of teaching competencies in the university; NEW APPROACHES IN EDUCATIONAL RESEARCH Vol. 4. No. 1. January 2015 pp. 54-61 ISSN: 2254-7399 DOI: 10.7821/naer.2015.1.106; Juan Antonio Moreno-Murcia, Yolanda Silveira Torregrosa, Noelia Belando Pedreño
STEP 3
Based on your questionnaire result, you will write 5 paragraphs. The content of paragraphs will talk about the result of your questions. Each paragraph consists of 80 – 100 words; not less and not more.
The paragraphs will be stated as
Paragraph I – Introduction or Introductory Paragraph
Paragraph II, III, and IV – Body Paragraphs (Content Paragraph)
Paragraph V – Closing Paragraph or Conclusion
STEP 4
Type your essay and send in 3 ways:
Send to Mr. Septo's Blog – "WHAT DO YOU THINK
A GOOD LECTURER FOR YOU?" by your identity EPP-WED-1030-1230-CLARA-1612000012-ESSAY1
Send to Mr. Septo's email.
Print and submit on Mr. Septo's table in the class in the following session.
References:
Moreno-Murcia, J.A., Torregrosa, Y.S., & Pedreño, N.B. (2015). Questionnaire evaluating teaching competencies in the university environment. Evaluation of teaching competencies in the university in New Approaches in Educational Research. Vol. 4. No. 1. January 2015 pp. 54-61 ISSN: 2254-7399 DOI: 10.7821/naer.2015.1.106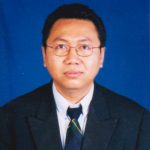 About Ignatius Septo Pramesworo

Twitter •