Apa itu The Three Pilars of Satanic Finance?
Bermula dari Profesor Kameel Mydin Meera dari Malaysia menggagas 3 unsur utama ketidak-adilan yang telah berlangsung berabad abad lamanya sejak uang kertas diberlakukan maka terjadi ketimpangan antara negara yang mata uangnya termasuk kategori hard currency vs negara negara yang mata uamgnya masuk kategori soft currency.
Menurut Profesor Kameel Mydin Meera gagasan beliau inilah yang telah menginspirasi sebuah buku yang berjudul Satanic Finance yang ditulis oleh A. Riawan Amin. Menurut saya buku tersebut sangat berguna dan sangat mudah untuk  dimengerti baik oleh para pakar maupun bagi orang awam sekalipun. Saat ini tidak sedikit yang masih  menganggap sistem perbankan konvensional modern adalah merupakan suatu sistem pengelolaan keuangan yang tanpa cacat dan sangat diperlukan untuk membangun perekonomian suatu negara, tetapi ternyata sistem perbankan yang sudah dianggap mapan ini adalah sistem yang membuat sebagian
orang menjadi kaya raya dan sebagian besar lainnya malah jadi terjerat dalam suatu vicious circle yang merupakan suatu siklus kemiskinan yang tidak berakhir, kecuali salah satu mata rantainya dihilangkan yang berupa 3 pilar setan tsb.
Masih menurut buku tersebut sistem perbankan konvensional modern adalah suatu alat dari suatu sistem yang melegalkan terjadinya exploitation de'lome par' lome  yaitu merupakan sistem perbudakan manusia atas manusia bahkan dapat juga merupakan alat yang dapat digunakan suatu negara untuk menjajah negara lain. Dimana pada kenyataannya ada segelintir elit penguasa keuangan dunia yang menguasai pusat pusat bank sentral yang mengatur semua sistem perbankan yang berlaku di seluruh dunia.
Untuk jelasnya apa yang disebut dengan  the three pilars of satanic finance tsb. Adalah sbb.:
1. Fiat Money (uang kertas)
2. Fractional Reserve Requirement (cadangan minimal uang di Bank)
3. Interest (Bunga atau Riba)
Hal-hal yang disebut di atas  inilah yang merupakan tiga fondasi utama yang telah menjadi benalu bagi kehidupan ummat manusia selama ini:
Fiat Money (uang kertas).
Henry Ford yaitu pendiri perusahaan mobil Ford dan salah satu tokoh terpenting dalam sejarah Amerika modern pernah mengatakan bahwa sebaiknya bangsa Amerika tidak mengetahui asal-usul uang negara mereka, karena bila mereka tahu maka besok akan terjadi revolusi besar-besaran. Timbul pertanyaan mengapa dia berkata begitu?
Hal ini tentunya tidaklah terlepas dari sejarah uang itu sendiri
Awal mulanya uang dapat berwujud dalam berbagai bentuk, antara lain pernah berupa kulit kerang, garam dll. Pada dasarnya alat tukar seperti ini pada prakteknya mudah rusak dan tidak tahan lama. Puncaknya penemuan bentuk uang yang paling ideal adalah ditemukan uang dalam bentuk  emas, maka emas menjadi alat tukar yang dapat dipakai lebih dari 12 abad. Dengan ditemukannya emas sebagai mata uang maka terjadi keadaan dimana uang menemukan bentuknya yang relatif lebih sempurna dan adil sehingga juga menjadikan keadaan perekonomian relatif lebih stabil. Permasalahan mulai timbul ketika bangsa Yahudi mulai memperkenalkan uang kertas melalui ksatria templar ketika perang salib, dimana peziarah yang membawa emas harus menitipkan emasnya pada mereka dan peziarah diberikan surat jaminan dan dapat mencairkan emasnya kembali setelah sampai di kota yang dituju, tentunya dengan potongan pelayanan dengan besaran tertentu. Surat jaminan inilah yang merupakan cikal bakal uang kertas.
Pada awal kemunculan uang kertas, masyarakat menyimpan emasnya dengan surat jaminan dapat menukarkan surat jaminan itu setiap saat, sehingga masyarakat percaya akan kertas surat jaminan yang tidak bernilai secara intrinsik tersebut. Setelah masyarakat menjadi lebih percaya, emas yang mereka simpan menjadi sangat jarang mereka ambil karena yakin emasnya akan dapat diambil bila sewaktu-waktu dibutuhkan. Para bankir yang tamak dan jahat melihat suatu peluang untuk melipat gandakan hartanya dengan suatu taktik licik yang sekarang menjadi kurikulum yang dipelajari oleh semua mahasiswa ekonomi dan perbankan. Taktik ini disebut Fractional Reserve Requirement.
Fractional Reserve Requirement
Fractional Reserve Requirement adalah suatu peraturan pada perbankan yang mengharuskan setiap bank memiliki minimal 10% dari uang yang dikreditkan/dipinjamkan, artinya bila jumlah yang dikreditkan sebesar 100 juta, maka bank harus tetap memiliki dana cadangan yang dapat dicairkan sewaktu-waktu sebesar 10 juta (10%).
Interest (Bunga/Riba)
Mengenai riba AlQuran dalam ayat-ayatnya antara lain dalam surat Al Baqoroh dari ayat 275 sampai dengan ayat 279 sangat jelas mengharamkan riba dan meghalakan jual beli. Riba secara  linguistik berarti tumbuh dan membesar; dalam bahasa Arab bermakna ziyadah atau tambahan.
Secara teknis riba berarti pengambilan tambahan dari harga pokok atau modal secara batil.
Yusuf Al Qardhawi dalam salah satu kitabnya, mengatakan : "Setiap pinjaman yang mensyaratkan di dalamnya tambahan adalah riba".
Menurut Mazhab Syafi`I
Riba Dibagi Menjadi 3
Riba al yad
Riba al fadl
Riba an-nasi`ah
Syafi`ǐ Antonio Membedakan
Riba Atas Beberapa Jenis:
Riba Qardh, riba jahiliyah, yaitu uang dibayar lebih dari pokoknya. Karena si peminjam tak mampu membayar hutangnya tepat waktu.
Riba al-fadl, yaitu pertukaran antar  barang sejenis dengan kadar atau takaran yg berbeda, dan barang  tsb termasuk  jenis barang ribawi
Riba an-nasi`ah yaitu penangguhan penyerahan atau penerimaan jenis barang ribawi yang dipertukarkan dgn jenis barang ribawi.
Sebelum dikeluarkannya fatwa haramnya bunga bank oleh MUI bunga bank hanya dianggap syubhat belaka tetapi dengan dikeluarkannya Fatwa MUI Nomor 1 Tahun 2004 Tentang Bunga Bank, maka bunga bank dianggap sama dengan riba yang diharamkan AlQuran artinya dianggap sama dengan praktek riba di jaman Nabi SAW
Walhasil ketiga sumber masalah di atas itulah yang menjadi tugas bersama ummat Islam dan ummat manusia seluruhnya dalam memerangi kebathilan bersama sepanjang jaman di bidang ekonomi dan keuangan baik secara mikro maupun secara makro ekonomi.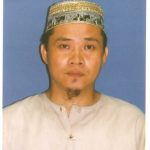 About Hidayat Sofyan Widjaya
PERSONAL DETAILS Full Name : Hidajat Sofyan City/Date of Birth : Jakarta/7 Maret 1959 Gender : Male Marital Status : Married Address : Pedurenan Masjid 5 RT/RW: 06/04 Karet Kuningan Setiabudi, Jaksel. Telp/fax : 021-7434913/ 0215228460, 0215222645 Mobile Phone : 08128228443 Email Address : sofyantabligh2001@yahoo.com sofyan@perbanas.id WORKING EXPERIENCE Position Company Periode English Teacher New York English Course March'85 – Nov'86 Lecturer Indonesian University Oct'90 – March 92 Lecturer Perbanas Business School Oct'87 – Now Executive Secretary Center of Research and Community Development Perbanas School of Economics 1994 - 1997 Manager Center of Research and Community Development Perbanas School of Economics 1997 - 2000 Chief of Committee Al Arief Masjid Building Construction 2002 - 2003 Guest Lecturer CISFED 2011-now Board of Advisor CISFED 2014-now Member of Board of Expert The Indonesian Association of Islamic Economist 2015-now Dean Faculty of Economics and Business 2015-now FORMAL EDUCATION School/University Faculty Discipline Degree Year Trisakti Economy Islamic Economics & Finance Doctor (S3) January 2008 –April 2014 Indonesian Pasca Sarjana International Management Master (S2) Oct 1988- Oct1989 Indonesian Economy Management Bachelor(S1) 1978 - 1986 ORGANIZATION EXPERIENCE Organization Dates From To Position Masyarakat Ekonomi Syariah (MES) 2009 - now Member Pengajian Rutin Masyarakat Ekonomi Syariah Trisakti (MAESTRI) 2011 - now Coordinator Dewan Kemakmuran Masjid Al arief Perbanas 2003 - now Coordinator Campus Journal PQR 2008 - 2009 Writer Center of Research and Community Development Perbanas School of Economics 1994 - 1997 Executive Secretary Center of Research and Community Development Perbanas School of Economics 1997 - 2000 Manager Center of Research and Community Development Perbanas School of Economics 2014-2014 Secretary The Indonesian Association of Islamic Economist of Trisakti University 2011-2015 Chief of Board of Sharia Faculty of Postgraduate Program 2014 - 2015 Dean PT BPR Citra Artha Sedana 2014 - now Advisor Management The Indonesian Association of Islamic Economist 2015-now Member of Board of Expert Faculty of Economics and Business 2015-now Dean INTERNATIONAL CONFERENCE, SEMINAR AND COURSES Type of Courses Institution Periode Description Reflection Perbanas School of Economics 2001 Academic Staff Reflection Seminar Perbanas School of Economics 2002 Professionalism in Global Era Seminar Perbanas School of Economics 2004 STIE Perbanas Menghadapi Abad 21 Conference and Exhibition Perbanas School of Economics, etc 2006 Asia Pacific Conference & Exhibition on Banking Technology Seminar Masyarakat Ekonomi Syariah 2007 National Seminar of Sharia Management Panel Discussion Perbanas School of Economics 2007 Bankers' Panel Discussion and Seminar Training Perbanas School Of Economics 2008 SEM Training Seminar Perbanas School Of Economics 2008 Finacial Crisis of Global Capital Market Conference Surabaya Perbanas School Of Economics 4th – 8th November 2008 SEAAIR Conference Conference International Islamic University Malaysia (IIUM) 2008 International Islamic University Malaysia (IIUM) International Accounting Conference IV Gathering Bank of Indonesia 2009 Inter-University Gathering Pelatihan LPPM Unika Atma Jaya 21 April 2010 Penulisan Jurnal Nasional Terakreditasi Kick –off the Program UGM and ABFII Perbanas 5-9 April 2010 Program of Strengthening The Finance Sector of Indonesia Short Course International Islamic University Malaysia (IIUM) 22nd-26th Nov. 2010 Islamic Capital Market, Islamic Banking Workshop TU Delft, UGM and ABFII Perbanas 16 – 25 June 2010 Mathematical Finance International seminar Trisakti University, etc. 7th-8th January 2011 Tauhidi Mthodology International Conference I S T E C, Paris 21st May 2015 Case Study of Indonesian Capaital Market PAPER Karakteristik SDM Syariah Menuju Perbankan Syariah Berstandar Internasional: Studi Komparatif The Subprime Mortgage Crisis: Islamic Economics Perspective Sejumlah Kendala dan Tantangan Fiqih Manajemen Risiko Perbankan Syariah dalam Rangka memenangkan Kompetisi Global Komposisi dan Struktur Penguasaan Pasar Modal Indonesia Inter-relationship Between Large Sectors And State-Owned Enterprises, Case Study of Indonesian Stock Market, Period of January 2007-December 2014. The Effect of Theta Variable Before and After of Screening Process to Every Changes of Price and Volume of Jakarta Composite Index, Application of TSR Method
Twitter •