Bagaimana Membuat Systematic Literature Review
– Scoping
– Planning
– Identification (searching)
– Screening
– Eligibility
– Deciding when to do qualitative or quantitative research synthesis
– How to present (write up) a systematic review.
Dr Andy Siddaway. What is a systematic literature review and how do I do one?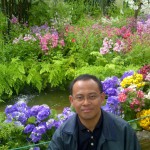 About Adi Susilo Jahja

Twitter •