Bagaimana Meningkatkan Kapasitas Modal Manusia
Modal manusia (human capital) terdiri dari keterampilan, pengetahuan dan kemampuan individu yang relevan dengan pekerjaannya. Hubungan antar berbagai sumber daya (manusia, informasi, fisik, dan keuangan) dapat ditunjukkan dengan gambar berikut.

                                                        Leveraging Human Capital
McGee, J., & Channon, D. F. (2005). The Blackwell Encyclopedia of Management: Strategic Management. Blackwell.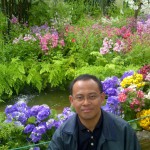 About Adi Susilo Jahja

Twitter •