Epistemologi, metodologi, metode, dan pengetahuan
Relationship between epistemology, methodology and methods to create knowledge
Petty, N. J., Thomson, O. P., & Stew, G. (2012). Ready for a paradigm shift? Part 1: Introducing the philosophy of qualitative research. Manual therapy, 17(4), 267-274.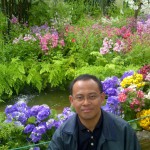 About Adi Susilo Jahja

Twitter •
You may also like...
Next Month » « Prev Month