HOW COULD YOU PERFORM SIMPLE AND CREATIVE WRITING? By Ignatius Septo Pramesworo
HOW COULD YOU PERFORM SIMPLE AND CREATIVE WRITING?
By Ignatius Septo Pramesworo
As written in my previous articles related to not be afraid to write, you could read my simple articles. I say they are simple because they are only a less than 100 word paragraph. The main point of writing simple paragraph is you must do, you must practice, and you must exercise. I do not care about my writings. I do not care whether the sentences have typo mistakes, grammar and vocabulary problems. Or I do not think my problems related to the content. As I mentioned, I write when I want to write, and I finally I could push myself to write. Let's write.
The ideas below are my simple creative and simple writings. I create , write and send my writings to tripadvisor. According to https://www.tripadvisor.com/PressCenter-c6-About_Us.htmlTripAdvisor® is the world's largest travel site**, enabling travelers to unleash the potential of every trip. TripAdvisor offers advice from millions of travelers and a wide variety of travel choices and planning features with seamless links to booking tools that check hundreds of websites to find the best hotel prices. TripAdvisor branded sites make up the largest travel community in the world, reaching 390 million average monthly unique visitors*, and reached 435 million reviews and opinions covering 6.8 million accommodations, restaurants and attractions. The sites operate in 49 markets worldwide. TripAdvisor: Know better. Book better. Go better.
TripAdvisor, Inc. (NASDAQ:TRIP), through its subsidiaries, manages and operates websites under 24 other travel media brands: www.airfarewatchdog.com, www.bookingbuddy.com, www.citymaps.com, www.cruisecritic.com, www.familyvacationcritic.com, www.flipkey.com, www.thefork.com (including www.lafourchette.com, www.eltenedor.com, www.iens.nl, www.besttables.com and www.dimmi.com.au), www.gateguru.com, www.holidaylettings.co.uk, www.holidaywatchdog.com, www.housetrip.com, www.independenttraveler.com, www.jetsetter.com, www.niumba.com, www.onetime.com, www.oyster.com, www.seatguru.com, www.smartertravel.com, www.tingo.com, www.travelpod.com, www.tripbod.com, www.vacationhomerentals.com, www.viator.com, and www.virtualtourist.com.
*Source: TripAdvisor log files, average monthly unique visitors, Q3 2016
**Source: comScore Media Metrix for TripAdvisor Sites, worldwide, July 2016
Septo, terima kasih telah meluangkan waktu untuk menulis ulasan
TripAdvisor members@e.tripadvisor.com
Jutaan ulasan untuk membantu Anda
merencanakan dan memesan perjalanan impian
Terima kasih atas kontribusi terbaru Anda, Septo Pramesworo! Kami akan memberi tahu Anda setelah kontribusi tersebut dipublikasikan.
Come read what you wrote on TripAdvisor
Congratulations! Your review has just been published and travelers are already taking advantage of your insight. Have a look.
Yesterday on Monday I was So Surprised with the idea of Satoo
Satoo has a crazy Monday. We got discount for eating at Satoo
Hopefully as the customer of Satoo I ws quite disappointed, Satoo never showed and published this excellent idea to its fanatic customers. Please Satoo, be friendlier and be more closer with your own customer. Inform us your attractive offer to us. Your beloved customers.

Mengunjungi pada April 2016

Ulasan ini adalah opini subjektif dari anggota TripAdvisor, bukan dari TripAdvisor LLC.

SLJDMM, General Manager di Satoo, merespons ulasan ini, Oktober 5, 2016

Dear Septo P,

Thank you your continuous support.
SATOO Crazy Monday is indeed one of our most popular program and we have previously communicate it through our social media.
Your feedback is valuable to us. Please be assured that your feedback has been shared with our Communications team for improvement in the future.
Meanwhile, I encourage you to follow our social media on Facebook, Instagram, Twitter and also LINE messenger @shangrilaid to be updated with our latest programs.
We look forward to welcoming you back to SATOO in the future.

With Best Regards,

Juergen Doerr
General Manager

Laporkan tanggapan sebagai tidak patut

Tanggapan ini adalah opini subjektif dari perwakilan manajemen, bukan dari TripAdvisor LLC.
https://www.tripadvisor.co.id/ShowUserReviews-g294229-d798449-r424865680-Satoo-Jakarta_Java.html#

"Ta Wan Gandaria City Mall needs improvement in services"

Diulas 1 minggu yang lalu

I really love Ta Wan. At least I bring my family there twice in a month, whereas with my friend I eat there also once in a month. Ta Wan has been spread out all over my "places" and it usually connects with my life. Ha3x, a little bit lebay ya, but yes. Ta Wan in Gandaria City Mall is near with my sister's house therefore we always eat there. We are 6 of us usually go there and order minimum 8 different kinds of food. Therefore I know mostly their food. Last Sunday, 11 December we went there unfortunately we ate there at there busy time, and we found the staff needed being helped and became slower. One of the food we ordered was seafood friend rice. It came the last and the condition was cold, so the taste was not so nice when it was hot. Ya, I think Ta Wan in every place, at the busy hour, needs improvement. Good luck Ta Wan.

Mengunjungi pada Desember 2016

Ulasan ini adalah opini subjektif dari anggota TripAdvisor, bukan dari TripAdvisor LLC.
https://www.tripadvisor.co.id/ShowUserReviews-g294229-d3844488-r443921440-Gandaria_City_Mall-Jakarta_Java.html#

| | |
| --- | --- |
| Berikut informasi terbaru bulanan Anda. Lihat pertambahan kontribusi Anda dan manfaatnya bagi wisatawan lain. Selain itu, dengan TripCollective, Anda dapat mengumpulkan poin untuk meraih tingkat baru sekaligus mendapatkan lencana! | |

Pembaca Anda berasal dari

| | | |
| --- | --- | --- |
| | | |
| | 60% Indonesia | |
| | 6% Malaysia | |
| | 5% Singapura | |
| | 28% negara lain | |
| | | |

Ulasan Anda yang terpopuler
Selamat! Berikut yang baru saja Anda peroleh:
Master Restoran Level 4
Skor total Anda
1.560 poin
Pertahankan prestasi Anda
Hanya perlu 3 ulasan restoran untuk mendapatkan lencana Anda yang berikutnya: Master Restoran Level 5
Tambah Ulasan Baru
Selamat, Septo!
Anda masuk dalam 25% besar
Dengan 2.994 pembaca, Anda adalah salah satu pengulas terpopuler di Jakarta. Terus sampaikan opini Anda. Selain itu, setiap ulasan akan dihitung untuk meraih tingkat berikutnya di TripCollective, yakni program pengakuan kami untuk kontributor.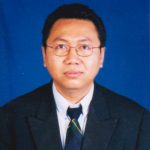 About Ignatius Septo Pramesworo

Twitter •