What's that creative writing? How do I get started? By Ignatius Septo Pramesworo
What's that creative writing? How do I get started?
By Ignatius Septo Pramesworo
They have already been out in the world of authorship certainly familiar with this term. Not just giving information, creative writing process itself is intended to reveal the thoughts, feelings, and emotions of the author in a way that is unique, imaginative, poetic even. Therefore, creative writing is more suitable for use in fiction short stories, novels, poetry, and nonfiction writing such a biography.
In the process, creative writing often become the scourge of many people. Writing for some people, as an scientific activity, is difficult, really. Moreover, but, if it is peformed in a leisure time, it should be coupled with creativity. However, when living, creative writing is a fun job. There is always a satisfaction that will come, when a finished article, and especially, if it is certainly appreciated by others. Then how to start a creative writing?
Exercise and Exercise
It seems that writing is a trivial activity but it is difficult when it is done. Many people think, just because they've read a lot of writing-they sure write just easy. If we read Denny Siregar's writing, we are going to be amazed how and what article he writes.
We also must understand, there are many points to consider in starting a creative writing. The structure of the writing, "spirit" and a groove, The grammar is another point.  Grammar is a set of components that can not simply be obtained without the practice. You can read a lot of books, or a lot of writings from other reliable sources. But if you do not practice, your writing will not become better.
The author himself should be able to actively turn on the soul, thoughts, feelings, following the imagination and sensitivity in a variety of circumstances. Not only that, the writer must also have extensive knowledge, expereince and viewpoints. However, we should not discourage ourselves. Keep on writing. Begin to practice your skills by writing from the outset. Anything. Can be in written form as simple as diaries, comments, notes, blogs, poems, and so forth. Do it and make it a habit to write every day, though no more than ten minutes.
I have tried my own. I have been writing for tripadvisor club. You could see and understand how and why I write this idea. Can you imagine? I just write one paragraph and they (readers) or even the management of the restaurants will also give the comments. I am full of spirits because I KNOW that my writings are read and appreciated. Let's write.
God bless us always.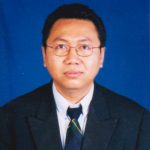 About Ignatius Septo Pramesworo

Twitter •