HOW TO SOLVE OUR FRUSTRATION BY IGNATIUS SEPTO PRAMESWORO
HOW TO SOLVE OUR FRUSTRATION
BY IGNATIUS SEPTO PRAMESWORO
Some of us are often frustrated or have ever been frustrated. Sometimes we think that as if we are in a dead end when completing our task or job. Some of us have ever broken heart or we get problems with our works or tests. Or even we have a bad GPA. Additionally, some of us want to get out from a bad environment that we can not. What's next? Then, sometimes we choose to take a break or to have a new inspiration. However, an inspiration does not come because we often end up just busy browsing around in various social media. Is the situation familiar to our mind? Sometimes we are often late or even not finish our responsibilities because of difficulty lifting back the spirit of ourself?
Once or twice a feeling of frustration does not matter. However, if we get used to giving up every time we get into trouble, our life must be far from success. We must look for inspiration and self-motivation tips from Bible, some books or advices. But in fact the most powerful motivation is the motivation that comes from ourself. In addition, if all this time we have always had trouble cheering ourself up, we have to find some other strategies to cope with our frustrating feeling.
Next: see some strategies to solve our frustration feelings.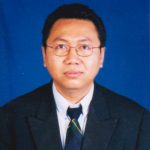 About Ignatius Septo Pramesworo

Twitter •