Informasi Scopus & Web of Science

Scopus merupakan pangkalan data pustaka yang mengandung abstrak dan sitiran (citation) artikel jurnal akademik yang diluncurkan oleh Elsevier tahun 2004 .
Web of Science (WoS, sebelumnya disebut Web of Knowledge) merupakan indeks sitasi yang semula diproduksi oleh Institute for Scientific Information (ISI), sekarang dikelola oleh Clarivate Analytics (sebelumnya oleh  Intellectual Property and Science business of Thomson Reuters). Cakupannya sejak tahun 1900 hingga kini.
                                                     Subject coverage in Scopus                                                     
 Subject coverage in WoS

Scopus vs. Web of Science
Jangkauan Scopus juga lebih luas untuk ilmu sosial dan humaniora.  Scopus tidak menjangkau terbitan karya ilmiah sebelum 1996, yang berarti masa sitirannya lebih pendek dibandingkan dengan WoS. Secara umum Scopus memberikan angka skor yang lebih tinggi daripada WoS, baik di bidang ilmu eksak maupun ilmu sosial dan humaniora.  Banyak yang terindeks di Scopus, tidak terindeks di WoS.  Dengan demikian standar jurnal di WoS biasanya lebih tinggi dari Scopus.
Namun dibandingkan dengan WoS, Scopus memberikan:
– comparable accessibility,
– multidisciplinarity, and
– data set size,
(Woods, et. al, 2016)
Daftar WoS
WoS List.  SOCIAL SCIENCE CITATION INDEX – May 2017
WoS List.  SCIENCE CITATION INDEX EXPANDED – July 2017
WoS List.  ARTS & HUMANITIES CITATION INDEX – May 2017
Daftar Scopus
Discontinued Scopus – November 2017
Referensi
https://en.wikipedia.org/wiki/Scopus
https://id.wikipedia.org/wiki/Scopus
https://en.wikipedia.org/wiki/Web_of_Science
https://harzing.com/popbook/ch16_2_1.htm
http://hlwiki.slais.ubc.ca/index.php/Scopus_vs._Web_of_Science
Woods, M., Paulus, T., Atkins, D. P., & Macklin, R. (2016). Advancing qualitative research using qualitative data analysis software (QDAS)? Reviewing potential versus practice in published studies using ATLAS. ti and NVivo, 1994–2013. Social Science Computer Review, 34(5), 597-617.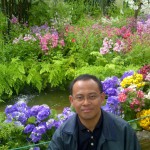 About Adi Susilo Jahja

Twitter •