Intellectual dynamics of good governance studies: A bibliometric analysis
Introduction/Main Objectives: This study presents a bibliometric analysis of good governance research publications from the Scopus database from 1984 to 2020.
Background Problems: Since good governance has an essential and central role in organizations, the research trends on good governance in the literature need to be revealed.
Novelty: To the best of our knowledge, bibliometric analysis for the term good governance is not yet available. This paper aims to fill in the gap by providing a broad overview of the bibliometric analysis of the literature relating to this term.
Research Methods: Good governance is used as a keyword in the titles of articles taken from the Scopus database on November 4, 2020. There were 1,954 documents analyzed. Microsoft Excel is used for frequency analysis, the VOSviewer app is used for the data's visualization, and Harzing's Publish or Perish is used for citation metrics and analysis.
Finding/Results: The results showed an increase in the growth rate of good governance literature from 1984 to 2020, particularly since 2011. Conclusion: Research related to corporate governance has involved various authors, and is published in various languages. There are 159 authors from 123 countries and 160 institutions. The United States is the most significant contributor to this study, followed by the United Kingdom and Indonesia. The International Review of Administrative Sciences has published the most papers on good governance. Our findings indicate that studies on good governance are mostly carried out in the field of social sciences.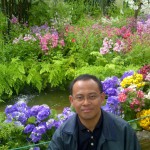 About Adi Susilo Jahja

Twitter •