Kasus Artikel Dibatalkan, Lalu Diterbitkan Kembali
Sebuah terbitan berkala "Journal of Vibroengineering" telah menarik tiga artikel 2016 dengan alasan karena terlalu banyak dikutip. Penulis utamanya, Magd Abdel Wahab (Professor and Chair of Applied Mechanics di Ghent University, Belgia), dicurigai telah meminta peserta konferensi untuk mengutip tulisan artikel tersebut, disamping ada fakta bahwa salah satu co-authornya berposisi sebagai Ketua pada konferensi itu. Hampir tiga perempat makalah konferensi yang mengutip artikel mereka, sehingga dianggap cukup alasan untuk menyatakan bahwa kemungkinan besar telah terjadi manipulasi kutipan.
Mengingat tulisan-tulisan Wahab tersebut tidak bermasalah secara ilmiah, Retracion Watch mempertanyakan hal ini. Setelah diadakan investigasi, ditemukan bahwa telah terjadi kesalahan tidak disengaja, dan pihak editor pun tak punya bukti kuat mengenai adanya upaya memobilisasi pengutipan ketiga artikel tersebut.
Karena kurang alat bukti, pihak editor akhirnya akan kembali menerbitkan artikel-artikel tersebut pada pertengahan Februari 2018.
Victoria Stern. February 2nd, 2018. Three papers retracted… for being cited too frequently. Retraction Watch.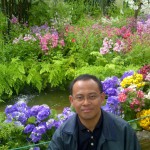 About Adi Susilo Jahja

Twitter •