Kontribusi dari Riset Kualitatif dan Mixed
Riset kualitatif adalah bentuk penyelidikan ilmiah yang mencakup berbagai disiplin, bidang ilmu dan materi pembelajaran, serta mengandung berbagai macam pendekatan. Metode ini dapat digunakan untuk memahami proses sosial yang kompleks, menangkap aspek penting dari suatu gejala dari sudut pandang partisipan penelitian, serta mengungkap nilai-nilai, keyakinan dan motivasi yang melatarbelakangi perilaku tertentu.
Riset kualitatif berbeda dengan kuantitatif.
Riset kuantitatif menghitung kejadian (misalnya frekuensi, besaran, jumlah orang dalam populasi dengan karakteristik tertentu, dll.), sementara reiset kualitatif menggambarkan kompleksitas, keluasan, atau kisaran kejadian.
Riset kuantitatif menguji hipotesis, sedangkan riset kualitatif membangun hipotesis tentang fenomena, sebab dan akibat.
Riset kuantitatif menggunakan pendekatan eksperimental maupun natural terhadap sampel random maupun non random kemudian menghasilkan data dengan dengan prosedur yang standar. Adapun riset kualitatif terjadi pada situasi yang aami (natural) dan tidak eksperimental, menghasilkan data berbasis teks melalui pengamatan dan diskusi dengan pertanyaan terbuka.
Metode kombinasi (mixed method) pendekatan kuantitatif dn kualitatif semakin diakui karena dapat memanfaatkan keunggulan dari masing-masing pendekatan tersebut. Unsur kuantitatif dan kualitatif dapat digunakan secara berurutan mapun berbarengan. Misalnya, unsur kualitatif didahulukan untuk menghasilkan hipotesis atau membuat isi pertanyaan untuk ditindak-lanjuti dalam penelitiankuantitatif. Sebaliknya, bila penelitian kuantitatif dilakukan terlebih dahulu dan hasilnya menunjukkan inkonsistensi, maka dapat ditindak-lanjuti dengan riset kualitatif secara lebih mendalam.
Pertimbangan penggunaan penelitian kualitatif
Metode pengumpulan data pada riset kualitatif
Output riset kualitatif
Curry, Leslie A., Ingrid M. Nembhard, and Elizabeth H. Bradley. "Qualitative and mixed methods provide unique contributions to outcomes research." Circulation 119, no. 10 (2009): 1442-1452.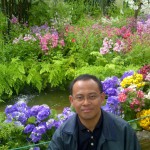 About Adi Susilo Jahja

Twitter •