Pedoman Melakukan Kajian Pustaka Secara Sistematik
ANTARA YANG MENARIK GUIDE INI
8 STEP GUIDE CONDUCTING SYSTEMATIC LITERATURE REVIEW (SLR).
FIGURE: A SYSTEMATIC GUIDE TO LITERATURE REVIEW DEVELOPMENT.
ARTICLE OKOLI (2015) INI TURUT MENYEDIAKAN PELABAGAI GUIDE LAIN CONTOHNYA SYNTHESIS, TERMINOLOGY, PROTOCOL, PRACTICAL TIPS & MACAM2 LAGI.
Okoli, Chitu. "A guide to conducting a standalone systematic literature review." Communications of the Association for Information Systems 37 (2015).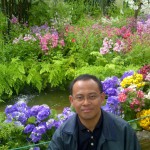 About Adi Susilo Jahja

Twitter •