Please help me! DO YOU RECOGNIZE YOUR STUDENTS IN YOUR CLASS?
Is this a simple question? No, I don't think so. For me, this is a difficult question. Why? There will be lots of answers for the question and I – Mr. Septo, an English lecturer in Perbanas Institute – want to ask your help. I need your contribution to answer the title above or I would clarify the question again into "Does Mr. Septo recognize his students in his class?"
If you are my students in this semester OR if you are my students from previous semesters, would you like to help me by writing a paragraph only or maybe more to give your opinion about me? You will be a helpful and kind person because you will share your ideas about me, my teaching approach, or my style to know my students.
Ok. Thanks for you who have shared and contributed the idea. God bless you always.

Ignatius Septo Pramesworo
NIDN: 0321096301
NID: 88516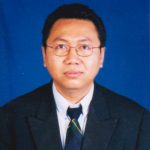 About Ignatius Septo Pramesworo

Twitter •