PROMOTING PRODUCT THROUGH ONLINE BY IGNATIUS SEPTO PRAMESWORO
Promotion is something that cannot be separated in the business. With the promotion, the products that we sell will become more popular in the eyes of potential consumers. Therefore, consumers can read and know our products through advertisements and brochures. Ads and brochures in various places make consumers recognize the products that we offer. But keep in mind, the promotion is not everything in a business, so we have to place the promotion funds as needed. In business, we will find other needs that we must fund. One way of doing promotion is to upload the products that we offer in social media.
By means of promoting products through online or social media, our products will be better known. Sale through online currently is intensively conducted by many companies. This online promotion can be done by individuals selling products, the company itself, or companies paying someone to do the promotion. Promotion through these online can be relatively inexpensive. Besides that, sale through online is very easy to operate.
There are several things that can be done if we are going to do online promotion:
We create a website about the product,
Menu navigation welcomes visitors to get our product because then consumers would be to visit our product web will be much greater,
We may be able to ask the webmaster to increase consumer traffic to our site.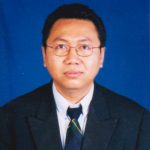 About Ignatius Septo Pramesworo

Twitter •