Trend Metodologi Riset Manajemen Umum & Strategik
Metodologi penelitian yang digunakan oleh "top three" jurnal manajemen umum dan strategik  (Strategic Management Journal, Academy of Management Journal and Administrative Science  Quarterly) periode 2007-2012, untuk artikel empiris. Komposisi metodologi riset Mixed, Kualitatif, dan Kuantitatif, sebagai berikut.

Mukhopadhyay, S., & Gupta, R. K. (2014). Survey of qualitative research methodology in strategy research and implication for Indian researchers. Vision, 18(2), 109-123.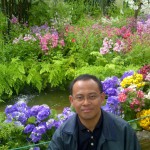 About Adi Susilo Jahja

Twitter •