What is a Blog? History, Functions and How to Make a Blog By Ignatius Septo Pramesworo
What is a Blog? History, Functions and How to Make a Blog
By Ignatius Septo Pramesworo
What is a Blog? Blog is a Web application form. Basically Blog is a part of the web site which can be accessed online whose main function contains writings and drawings (contained in the post) on any web page.
Blogs are typically managed by a single user (others by several authors) made in accordance with the topics and goals of the user's blog.
What is a function of a Blog?
Blog functions essentially as a media publication for channelling ideas or diary through writings that the fit in the post.
In the present development, the blog can be used to make money through ads that are installed on the blog. To be able to make money, certainly must have a blog visitor / visitor.
The History of Blog
Media Blog was first popularized by blogger.com, owned by the company Pyra Labs promulgated in August 1999.
Because of this popularity, Pyra Labs was eventually acquired by Google in late 2002. Since then, there are many applications that is Open Source which is applied to the development of the author of the blog.
How to create a Blog
Here, there are some websites that you can use to start creating a Blog. Good luck. If you have problems, you can go to PTI Bureau in Unit V, 5th Floor.
Start a Blog with WordPress
http://blogstarting.org/?utm_source=google&utm_medium
From scratch, in 20 minutes, step-by-step.
https://startbloggingonline.com/
How to Start a Blog: 7 Simple Steps
Learn how to create a blog (step-by-step, with images) in 30 minutes.
https://websitesetup.org/create-blog/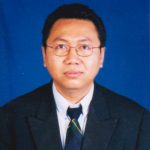 About Ignatius Septo Pramesworo

Twitter •