Ekonomi Islam vs Ekonomi Konvensional
Ilmu Ekonomi Islam dapat didefinisikan sebagai cabang ilmu pengetahuan yang membantu mewujudkan kesejahteraan manusia melalui alokasi dan distribusi sumber daya sesuai dengan maqashid, tanpa mengekang kebebasan individu secara berlebihan, menimbulkan ketidakseimbangan makro ekonomi dan ekologi, atau melemahkan keluarga dan solidaritas sosial serta jalinan moral dari masyarakat (Chapra, 2001, hal. 131). Perbandingan antara keduanya dapat dilihat pada gambar diatas (Mannan, 1992).
Chapra,Umer, 2001. The Future of Economics: An Islamic Perspective. Tim penerjemah: Amdiar Amir et al., tim editor: Sigit Pramono et al.., Jakarta: Shariah Economics and Banking Institute.
Mannan, Muhammad Abdul, 1992. Islamic Economics: Theory and Practice,  diterjemahkan oleh Potan Arif Harahap, Ekonomi Islam: Teori dan Praktek Jakarta: PT Intermasa.
Selengkapnya http://repository.perbanasinstitute.ac.id/xmlui/handle/123456789/157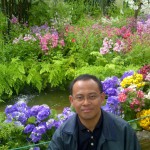 About Adi Susilo Jahja

Twitter •