Cover Letter untuk Jurnal
Apa itu cover letter? Mengapa sebuah paper perlu cover letter? Sebagai penjelas, cover letter adalah semacam ungkapan kulo nuwun, atau semacam pernyataan ijin untuk ikut berkontribusi pada sebuah komunitas ilmiah dengan cara mengirimkan karya tulis kita. Biasanya, cover letter dikirimkan pada ketua atau chairman, atau kepada Editor-In-Chief dari jurnal target dalam waktu yang sama saat proses submission paper. Contoh cover letter ada pada gambar di bawah ini.
Contoh cover letter
Cover letter di atas bukanlah contoh terbaik, tapi setidaknya ada beberapa bagian penting yang perlu kita perhatikan. Bagian (1) adalah nama dari Editor-In-Chief, atau kepada siapa cover letter tersebut kita kirimkan. Bagian (2) adalah permohonan tertulis untuk publikasi pada jurnal target. Bagian (3) menunjukkan ringkasan kontribusi yang kita lakukan dan sekilas hasil penelitian kita. Bagian (4) adalah pernyataan bahwa semua penulis jurnal telah menyetujui isi dari jurnal tersebut. Bagian (5) adalah identitas lengkap dari corresponding author, atau penulis yang bertanggung jawab mengurusi proses korespondensi dan submission. Tidak semua jurnal memerlukan cover letter. Tapi bila jurnal itu mensyaratkan, pastikan kita tidak membuat kesalahan sekecil apapun di bagian ini.
Contoh lain cover letter:
Sample cover letter
[Your Name]
[Your Affiliation]
[Your Address]
[Date]
Dear [Editor name],
I/We wish to submit an original research article entitled "[title of article]" for consideration by [journal name].
I/We confirm that this work is original and has not been published elsewhere, nor is it currently under consideration for publication elsewhere.
In this paper, I/we report on / show that _______. This is significant because __________.
We believe that this manuscript is appropriate for publication by [journal name] because it… [specific reference to the journal's Aims & Scope]. __________.
[Please explain in your own words the significance and novelty of the work, the problem that is being addressed, and why the manuscript belongs in this journal. Do not simply insert your abstract into your cover letter! Briefly describe the research you are reporting in your paper, why it is important, and why you think the readership of the journal would be interested in it.]
We have no conflicts of interest to disclose.
If you feel that the manuscript is appropriate for your journal, we suggest the following reviewers:
[List reviewers and contact info, if requested by the journal]
Please address all correspondence concerning this manuscript to me at [email address].
Thank you for your consideration of this manuscript.
Sincerely,
[Your name]
File: sample_cover_letter
Sunu Wibirama, 2012. Sepuluh Tips dan Sopan Santun Menulis Jurnal Ilmiah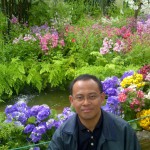 About Adi Susilo Jahja

Twitter •