Indonesian state universities welcome foreigners as permanent lecturers
Indonesian state universities welcome foreigners as permanent lecturers
Moses Ompusunggu, Bambang Muryanto and Apriadi Gunawan – The Jakarta Post – Jakarta/Yogyakarta/Medan | Mon, April 16, 2018 | 07:26 pm
Indonesian state universities welcome foreigners as permanent lecturers The presence of foreign academics as lecturers can be a catalyst in boosting the country's academic achievements. (Shutterstock/-)
Indonesian state universities are welcoming the latest policy of President Joko "Jokowi" Widodo's administration allowing foreign academics to serve as permanent lecturers in the country's universities.
The administration announced last week that it was opening opportunities for foreign academics to become permanent lecturers at Indonesian universities in an attempt to increase the country's quality of higher education and meet international standards.
The move followed a recent presidential regulation (Perpres) signed by Jokowi on the recruitment of foreign workers, which aims to ease the visa process of foreign workers the country needs most, including those who work in the education sector.
Based on the Perpres, the Research, Technology and Higher Education Ministry is preparing a supporting regulation to ease the bureaucracy for foreign lecturers to live and work in Indonesia, including the possibility of issuing a new type of visa for them.
The new policy is the latest move by Jokowi to implement a sturdy foreign academic culture in Indonesia's higher education system, after announcing in February that foreign universities would be allowed to operate in Indonesia.
Read also: Government aims to attract foreign lecturers
The country is home to more than 4,500 universities and other higher education institutions like polytechnics, but around 77 percent are still of substandard quality, according to the latest government survey.
The presence of foreign academics as lecturers could be a catalyst in boosting the country's academic achievements, said Panut Mulyono, the rector of Yogyakarta-based Gadjah Mada University (UGM), ranked Indonesia's best university, according to a 2017 government survey.
Indonesian universities could also have bigger opportunities to augment their network by, for instance, teaming up with foreign academics to conduct research projects "funded by international network of the foreign academics," Panut said on Monday.
"The results could then be published in international scientific journals."
Joni Hermana, rector of the state-run Surabaya Institute of Technology (ITS), said the university had long awaited such a policy.
"This will encourage our lecturers to improve their qualifications," Joni said last week, adding that ITS currently employed around 30 foreign lecturers on a temporary basis.
Foreign academics who will be prioritized in the policy are those qualified in science, technology, engineering and mathematics, as these majors are considered the most relevant in Indonesia's goal of "inspiring industrial innovation for the wider purpose of development," the ministry said last week.
"We actually do have an adequate numbers of lecturers in the prioritized majors," said the ministry's human resources qualifications director, Mukhlas Ansori. "But we intend to attract lecturers whose qualifications exceed current benchmarks in our universities."
However, Panut said that UGM had requested the administration to allocate foreign academics to the university's social science departments, where more research needed to be conducted.
Several social science department heads agreed with Panut, asserting that the presence of permanent foreign lecturers may boost Indonesian universities' global rankings.
Only three Indonesian universities were included in the 2017 Quacquarelli Symonds (QS) Best 500 Universities of the World list, namely the University of Indonesia (UI), ranked 277th; the Bandung Institute of Technology (ITB), in 331rd place; and UGM at 401st position.
"If foreign academics joined Indonesian universities, it would boost the quality of our campuses," said Budi Agustono, head of North Sumatra University's (USU) cultural studies department in Medan, the province's capital.
However, some observers raised concerns over the policy, pointing out that employing foreign lecturers was not a guarantee in improving the quality of higher education in Indonesia.
"Employing foreign lecturers, whether temporarily or permanently, will not improve the quality [of education] as long as local lecturers are not treated equally," said Hamid Hasan, a higher education expert at the Indonesia University of Education (UPI).
He said the underlying problem in Indonesia's higher education system was that lecturers did not enjoy the same facilities and level of support foreign governments give their teachers.
The new policy also demonstrates how the state has fallen short in harnessing local resources, some private university lecturers have said.
"We still have plenty of quality local lecturers. Why do we have to import foreign lecturers?" asked Arifin Saleh, a lecturer of social science and politics at the privately run Muhammadiyah North Sumatra University (UMSU).
Wahyoe Boediwardhana contributed to this report from Surabaya.
Topics :
foreign-workers, foreign-lecturers, Universitas-Gajah-Mada, Universitas-Indonesia, higher-education, Jokowi, Indonesia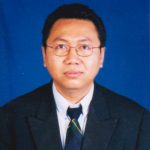 About Ignatius Septo Pramesworo

Twitter •