Kontribusi Teoritis
Ada berbagai definisi teori dalam literatur, yang hingga kini belum disepakati. Namun sejauh ini telah diupayakan untuk mendefinisikan teori, yaitu dikaitkan dengan hubungan antar variabel dan ada pula yang mendefinisikannya dalam bentuk narasi dan perkiraan-perkiraan. Kemudian teori juga harus mengandung empat unsur, yaitu identifikasi faktor-faktor, membangun hubungan-hubungan, membuat kerangka teoritis serta dapat digeneralisasi. Disamping itu, kontributi teoritis memberikan perspektif baru yang original (novel) untuk memajukan pengetahuan dan dapat digunakan dalam praktek. Dengan kata lain, mengandung dua unsur yaitu originalitas (novelty) dan kegunaan (utility). (Kachchhap & Mishika, 2015)
Colquitt & Zapata-Phelan (2007) menggambarkan kontribusi teoritis sebagai berikut.
Keterangan
Reporter
Studi yang rendah kadar pengembangan teori dan pengujiannya. Ini merupakan replikasi terhadap penelitian terdahulu, dan hipotesisnya pun mengacu pada temuan terdahulu. Biasanya studi semacam ini dilakukan bila terjadi hasil yang berbeda pada penelitian-penelitian terdahulu.
Qualifiers
Studi tingkat menengah dalam pengujian maupun pengembangan teori. Argumen digunakan secara mendalam dalam kajian literatur, dan dapat membangun hubungan-hubungan berdasarkan kajian-kajian terdahulu. Studi jenis ini biasanya memperkenalkan cara baru melihat pada temuan-temuan yang ada.
Testers
Studi ini  tinggi tingkatannya dalam pengujian teori tapi rendah dalam pengembangan teori. Disini model dan proposisi berdasarkan riset-riset sebelumnya diuji. Penelitian jenis ini biasanya menggunakan pendekatan deduktif dan uji hipotesis diturunkan dari teori-teori yang ada.
Builders
Studi ini levelnya tinggi dalam pengembangan teori tapi rendah dalam pengujian teori. Kebanyakan menggunakan pendekatan induktif; disini diperkenalkan konstruk, proses dan hubungan-hubungan baru. Studi ini tidak didasarkan atas riset-riset sebelumnya dan mengekstrapolasi temuan semata-mata berdasarkan data.
Expanders
Expanders tinggi tingkatannya baik dalam pengujian maupun pengembangan teori. Umumnya fokus pada pengembangan konstruk, proses dan hubungan-hubungan baru, yang sebelumnya belum dieksplorasi. Teori yang ada dalam hal ini juga diuji.
Daftar Pustaka
Colquitt, J. A., & Zapata-Phelan, C. P. (2007). Trends in Theory Building and Theory Testing: a Five-Decade Study of the Academy of Management Journal. Academy of Management Review, 50(6), 1281–1303. http://doi.org/10.5465/AMJ.2007.28165855
Kachchhap, S. L., & Mishika, A. (2015). Theoretical Contributions of Graduate Research : An Investigative Study in the Philippines. International Forum, 18(2), 65–82.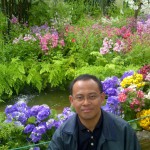 About Adi Susilo Jahja

Twitter •