Mengenal Malware
Wah komputerku kena virus nie….., sound familiar kan dengan kalimat tersebut. Buat kita yang sering berselancar di dunia maya, virus mungkin menjadi salah satu hal yang sering banget ditemui. Dari mulai virus iseng sampai yang benar-benar ditujukan untuk merusak sistem.
Apa sih sebenarnya itu Virus? Virus merupakan salah satu contoh Malware (berasal dari kata malicious dan software) adalah perangkat lunak yang diciptakan untuk atau merusak sistem komputer atau jaringan komputer tanpa izin dari pemilik. Virus merupakan salah satu saja malware yang banyak bertebaran di dunia maya. Mari kita kenal lebih jauh malware apa saja yang juga perlu mendapat perhatian, dan bagaimana mengatasinya.
1. Viruses
Rogue software program that attaches itself to other software programs or data files in order to be executed
Cara kerjanya sama seperti virus penyakit. Dengan mudah akan berpindah dari satu media ke media yang lain. Salah satu cara untuk mencegah virus adalah memutakhirkan anti virus yang sudah diinstal, dan berhati-hati dengan segala media yang akan digunakan di sistem komputer kita.
2. Worms
Independent computer programs that copy themselves from one computer to other computers over a network.
Cara kerjanya menyerupai namanya, cacing. Worm akan bergerak secara independen, ketika ada port yang terbuka maka akan segera masuk. Untuk itu selalu aktifkan dan perbaharui anti worm.
3. Trojan horses
Software program that appears to be benign but then does something other than expected.
Nama malware ini terinspirasi dari kuda troy, kuda yang dijadikan hadiah bagi raja, akan tetapi diisi dengan prajurit di dalamnya. Trojan lebih berbahaya, kadang kala masuk dengan diam-diam, dan akan mulai beraksi kemudian seperti bom waktu. Untuk itu berhati-hatilah pada saat berselancar, karena trojan bisa masuk melalui iklan, survei online, ataupun cookies.
4. Spyware
Small programs install themselves surreptitiously on computers to monitor user Web surfing activity and serve up advertising.
Atau istilah mudahnya mata-mata. Malware ini akan masuk ke komputer kita dan mencatat segala macam tindakan kita, termasuk akun, dan karakter pada password yang kita gunakan. Pastikan bahwa halaman web yang kita kunjungi aman untuk mencegah mata-mata ini masuk ke komputer kita.
Walaupun demikian, tidak perlu kuatir untuk berselancar di dunia maya, selama kita tahu risiko dan bagaimana mengatasinya.
Happy surfing 😀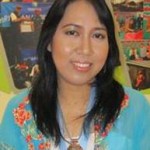 About Mardiana Sukardi
I have several middle names, including: shopping and travelling 😀