WHAT DO I HAVE TO PERFORM WHEN I WRITE? By Ignatius Septo Pramesworo
WHAT DO I HAVE TO PERFORM WHEN I WRITE?
By Ignatius Septo Pramesworo
When I start writing simple thing, I must push myself that I write something unimportant. However, it seems unimportant but it may be difficult because when you write your mind goes around the world. No, your mind or my mind can go everywhere. Therefore I should focus on one thing. It is better because it helps me. I can be helped because my idea can be explained orderly.
Many people think, just because they've read a lot of writing-they sure write they can write an easy. May be this idea can be right for some people but for others this idea cannot be applied. The problem of writing is on you. If you have the idea and you do want to write. Let's get a piece of paper, a laptop, or a computer to write. If you do not do that, your idea can go away and you will forget. Yah, the motivation and effort for writing are needed fully if you want to be a writer, at least memo writer.
As stated in my previous writings, there are many points to consider in starting a creative writing. The structure of the writing, the "spirit", the groove, and the grammar are a set of components that cannot simply be obtained without the practice. You can read a lot of books, writing, or other reliable sources, but if you do not practice, your writing will not become better.
As a writer myself, I should be able to actively turn on my soul, thoughts, feelings, following the imagination and sensitivity in a variety of circumstances. Not only that, a writer must also have extensive knowledge and viewpoints. Yes, in the first time I should start to practice my skills by writing from the outset. Anything. I start from simple things. The topic can be in written form as simple as diaries, notes, blogs, poems, and so forth. Do it and make it a habit to write every day, though no more than ten minutes.
Sometimes I let my inspiration and imagination run wild. This is what makes a writer still "alive". I think if I am short of ideas, I can look for inspiration by reading, going out, traveling, following community events, concerts, art exhibitions, anything! Do not forget I like eating. My ideas are related to the culinary places that I have ever visited. Yah I like eating. Do you want to treat me.
I have an experience that can be useful. When we have problems to formulate our ideas, we can outsmart by carrying pocket notes. Take note of it wherever we go. Make a note in there, everything that I think is interesting.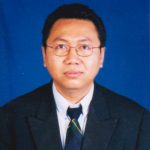 About Ignatius Septo Pramesworo

Twitter •