WHEN IS THE BEST TIME FOR YOU TO WRITE? By Ignatius Septo Pramesworo
WHEN IS THE BEST TIME FOR YOU TO WRITE?
By Ignatius Septo Pramesworo
Some people have been forcing themselves to have time for writing. I think if a person is used to have his own schedule for his activity he will then know his rhythm day by day. It is amazing, isn't it? I think we should have our own time to write. It will be good if it can be a habit for us. We will be forced by ourselves to write. Yap, motivation is needed when we have to face something that we want to do or to get. Although it is something that you like, and especially the one that you do not like.
Good times for writing for me are in the hours, for example:
When I do not have a class to teach in the morning,
When I finish my class in the evening,
When I am in the weekend, and
When I wake up and, finish take a bath, and have my breakfast.
Ya, my time for writing is still for now and then, I have not specific time for writing.
However, I think all my writing activity can increase my energy and my motivation. I can share my emotion and problems through writing. Sometimes when I write my creativity comes continuously. I never think that my writing time is time consuming, because it really helps me,
Writing is like praying for me. If I do not pray in my day, I feel that there is something empty in me. I can even write in my late time, after all my daily activity is completed. May be while my neighbors are asleep I try to keep on writing.
Good luck. God bless us always.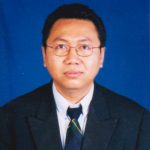 About Ignatius Septo Pramesworo

Twitter •