Patokan dalam Penulisan Jurnal
• Title (judul): the title must be eye-catching
• Abstract: abstract must be intriguing
• Introduction: it must be motivating
• Literature review: must be inspiring
• Body of your text: must be convincing
• Conclusion/Concluding remarks: must be interesting
Selain daripada itu,
• Keywords: keywords/key phrases refer to the subject classification of your work
• Acknowledgement: is to appreciate those who make significant contribution in research and in manuscript writing (e.g. Editor, reviewers, sponsors, institution)
• References: refers to the quality and up-to-datedness of your baseline (furthermore, you have to facilitate the Editor and reviewers in order for them to be able to access and read easily all the references)
Membuat Title (judul) artikel ilmiah
Bagaimana membuat judul yang eye-catching (yang membuat orang jatuh hati pada pandangan pertama melihat judul)?
Jawabannya: "perlu latihan." Kalau perlu, belajarlah dari mereka yang berkecimpung dalam dunia periklanan. Mereka sangat pandai membuat judul.
Salah satu kata kunci membuat judul artikel ilmiah adalah "jangan terlampau panjang" Semakin pendek semakin bagus. Semakin panjang akan semakin sulit dicerna. Kalau begitu, sebaiknya seberapa panjang? Ada kebiasaan umum yang kerap berlaku, yakni tidak lebih dari 15 kata. Saya sendiri selalu berusaha untuk menggunakan 10 kata atau kurang.
Kata2 yang menunjukkan "new ideas" atau "terobosan" atau "melawan arus" perlu mendapat perhatian untuk digunakan dalam judul artikel.
Selamat berkarya!
Membuat abstract yang intriguing
Abstract yang mampu membangkitkan minat Editor dan Reviewers pasti menampilkan the state-of-the-art of the work.
Ada rumus umum yang biasa digunakan untuk membuat sebuah abstract yang demikian. Rumus tsb adalah sbb. Abstract terdiri atas (tulislah sesingkat mungkin sesuai urutannya);
1. Purpose,
2. Design/methodology/approach,
3. Findings,
4. Limitations/implications, dan
5. Originality/value.
Harap diketahui bahwa Editor dan Reviewers bekerja dengan berpegang pada pedoman "The 3 I's" yang dirumuskan oleh Warren Buffett (investor dunia ternama) yakni; Innovators, Imitators dan Idiots (dia menggunakan istilah yang sarcastic).
Hanya kategori "Innovators" yang akan mendapat tempat terhormat.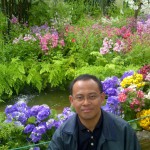 About Adi Susilo Jahja

Twitter •